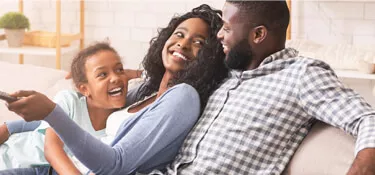 back to blog
Benefits of an HVAC Maintenance Agreement
Routine HVAC care is the biggest key to keeping your system up to snuff. When professionals service your system, it will run better, run cleaner, and last many years longer. If you like seeing less repair costs and higher energy-efficiency, there's just no service better! And pretty much all HVAC professionals know this, and know it well, which is why top-class teams like Ehlers Heating & Air Conditioning offer comprehensive HVAC system maintenance services.
But if you're looking for the very best services, and the highest quality, you should always look into service agreements with your company of choice. Why? Because of the perks, of course! Maintenance agreements like the ones offered by Ehlers are tailor-made to suit your every comfort need, and provide you with a slew of great incentives as well!
Ready to join other satisfied customers by taking advantage of our Preferred Customer Care Program? Contact our team today to find out how!
The Benefits of a Maintenance Plan
So, what's so great about maintenance agreements? First off, maintenance is really not a one-and-done thing. Think about, say, your car. Do you get one tune-up or oil change and then that's it for the rest of your car's life? Of course not! Routine care is the key to a longer working, stronger system that needs far fewer repairs.
And to meet this need, a maintenance program is perfect. You get annual care for your furnace, air conditioner, heat pump—you name it! So you can always rest assured that your system is getting all of the top-class care it needs to stay at the top of its game.
Still not convinced? Try these exclusive incentives on for size:
An annual 28-point inspection of your system
Priority service for all repair and service calls, including emergency services
Annual carbon monoxide testing
Yearly air filter replacement
Free consultations for all

Ehlers

services
A 15% cost reduction for all repair services, including emergency service
Discounts on new home system installation services
And more!
These are all services that come with the Ehlers Preferred Customer Care Program. When you join our exclusive team, it's all about bringing you the best. The best services, the best quality, and the total assurance that your home systems are getting all of the care they need to provide you dependable comfort all year long. Your comfort is important to us, and we mean to provide it!
Why Is Maintenance so Important?
Routine maintenance is about more than just a little check-up or part analysis. When you get routine maintenance, your system will:
Run more efficiently. A clean, well-maintained system runs better and costs less to operate. This means more comfort at a lower cost, and who can be unhappy with that?
Break down less often. Component failure and debris buildup in HVAC systems are the leading causes for breakdowns and costly repairs. When you get maintenance with our team, we can catch these complications early, saving you a costly repair call!
Last far longer. You generally want your HVAC system to last at a minimum of a decade. But if you're not getting routine care, you might have to cut that number in half.
Help keep air quality high. If you use a furnace, central system, or heat pump, air quality can be an issue in the home. Maintenance services remove dust and debris buildup, removing them from your home's air, and making it easier for you to breathe.
Heating & Cooling Preferred Customer Care Program in the Livonia, MI Area
You can feel safe and secure being a part of Ehler's Preferred Customer Care Program. For over half a century, families like yours have turned to our family for top-quality heating and cooling products and service in the Livonia, MI area. The Ehlers Heating & Air Conditioning team is dedicated to providing the best possible service to you and your family. You can count on us to provide you with a system that perfectly suits your needs—and to do the job right the first time, every time.
Contact Ehlers Heating & Air Conditioning online or call us at (248) 579-2362 to learn more.
Customer Care
Program
Lower Utility
Bills
Properly maintained systems use 10%-15% less energy.
Increased System Life
Regular maintenance extends the life of your HVAC system.
Convenience
We call you when it is time to schedule the maintenance on your system.
Peace of Mind
A properly maintained system will help to avoid costly emergency repairs.
What our friends are saying
Starting with our estimate with Eric to our service technicians Dave and Rob. They are ultimate professionals. We had a new Carrier furnace and AC unit installed and we're very pleased with the work. We can tell that they take pride in their work down to the smallest detail. They were on time, courteous, know...
-Horace