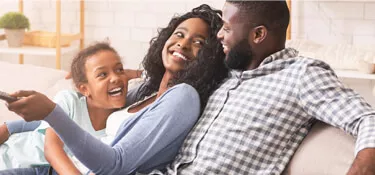 back to blog
Benefits of Installing a Heat Pump in Livonia, Michigan
As our homes evolve, it has become more and more crucial to seek out heating and cooling systems that doesn't just provide the comfort levels we need. We want systems that also accommodate a growing need for efficiency and dependability, without sacrificing performance. To meet these needs, the specialists at Ehlers Heating & Air Conditioning strongly recommend a heat pump installation for your Michigan home!
The certified experts at Ehlers Heating & Air Conditioning have been providing superior service and top quality heat pump products to our consumers for half a century! In this time, we've made it our endless goal to understand and exceed the needs of our patrons, and we boast the strongest service in the Michigan area bar none!
Looking for a high quality heat pump installation, repair or maintenance for your Michigan home? Contact a certified professional at Ehlers Heating & Air Conditioning today!
The Benefits of a Heat Pump for Your Home
You might be wondering what it is that sets a heat pump above other traditional HVAC systems. The answers might surprise you! All types of heat pumps (Forced air, ductless and geothermal) provide unique and powerful perks:
Efficiency. The crux of purchasing a heating and cooling system for most homeowners is definitely efficiency. Because of the unique way heat pumps operate, they are generally much more energy efficient than most competitive systems on the market. This means more comfort at less cost!
Even comfort. Particularly with ductless heat pump systems (because of "zoning"), but all heat pumps provide consistent, even heating and cooling throughout the home. This means no dramatic fluctuations throughout the day, or between rooms, improving comfort considerably.
Improved air quality. Heat pumps utilize a unique air filtration system that helps to combat allergens and other particulates from invading your home. The result is cleaner, healthier air that is fresh and odor free!
Versatility. Heating and cooling are as simple as the flick of a switch, and nearly instantaneous. A heat pump is more than equipped to handle our diverse climate here in Livonia, bringing you consistent comfort on demand!
Longevity. A heat pump, on average, lasts years longer than traditional central heating and cooling, providing you with a hearty, reliable air comfort system for years to come.
Quiet operation. Unlike some noisier systems (we're looking at you, central air) , all heat pump types operate at barely a whisper, reducing noise pollution in your home.
Added home value. This may and or may not factor into your plans, but it's worth mentioning that homes equipped with a well-maintained heat pump system have increased resale and market value!
Are There Any Drawbacks?
As far as negatives are concerned, not really. It bears mentioning that overall your average heat pump installation is slightly more expensive than other heating and cooling options (save maybe a boiler system). But this cost is quickly mitigated and more often recouped in sheer energy savings in the first year or two.
Aside from the initial cost, a heat pump needs to stay well-maintained, but this is no different from any other heating and cooling system. Professional maintenance is always a benefit to your HVAC system, and will improve quality, longevity and efficiency.
Heat Pump Installation in Livonia, Michigan
For prompt and reliable heat pump installation in the Livonia area, you can count on Ehlers Heating & Air Conditioning. We aim to do more than just install the dependable HVAC equipment in your home. Our goal is to make you a customer for life! At Ehlers, we:
Contact Ehlers Heating & Air Conditioning online or call us at (248) 579-2362 for heat pump services throughout Michigan!
Customer Care
Program
Lower Utility
Bills
Properly maintained systems use 10%-15% less energy.
Increased System Life
Regular maintenance extends the life of your HVAC system.
Convenience
We call you when it is time to schedule the maintenance on your system.
Peace of Mind
A properly maintained system will help to avoid costly emergency repairs.
What our friends are saying
Starting with our estimate with Eric to our service technicians Dave and Rob. They are ultimate professionals. We had a new Carrier furnace and AC unit installed and we're very pleased with the work. We can tell that they take pride in their work down to the smallest detail. They were on time, courteous, know...
-Horace