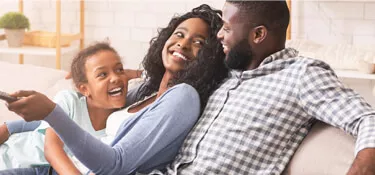 back to blog
NATE Certification
Ehlers would like to congratulate two of our technicians, Glenn and Nate, who recently achieved their NATE certification. This is a rigorous certification process that all technicians we employ must test into. We are very proud of them and their recent accomplishment.
About NATE:
NATE, North American Technician Excellence Inc., is an independent, third-party non-profit certification body for HVACR technicians.
NATE's certification tests represent real world working knowledge of HVACR systems and candidates can earn installation and/or service certification in one or more specialty areas. NATE certification tests are developed by the NATE technical committee. The NATE technical committee is comprised of industry experts who developed and oversee NATE's Knowledge Areas of Technician Expertise (KATEs). Each exam is developed based on these knowledge areas of expertise. The technical committee represents a wide variety of perspectives including contractors, educators, manufacturers, and utilities. Members also are diversely spread throughout the country.
Customer Care
Program
Lower Utility
Bills
Properly maintained systems use 10%-15% less energy.
Increased System Life
Regular maintenance extends the life of your HVAC system.
Convenience
We call you when it is time to schedule the maintenance on your system.
Peace of Mind
A properly maintained system will help to avoid costly emergency repairs.
What our friends are saying
Starting with our estimate with Eric to our service technicians Dave and Rob. They are ultimate professionals. We had a new Carrier furnace and AC unit installed and we're very pleased with the work. We can tell that they take pride in their work down to the smallest detail. They were on time, courteous, know...
-Horace