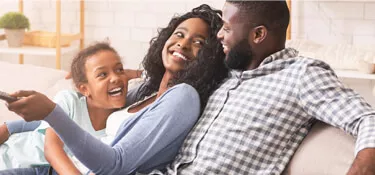 back to blog
Should I Repair or Replace My Furnace?
Especially in these cold winter months, you want your furnace in the best possible condition. When troubles arise, it can be frustrating and stressful—doubly so if you aren't sure what you are supposed to do about it. When your furnace begins to act up, it's important to know how to handle it! Is your problem something tiny, something easy to fix with little (maybe even zero) cost? Are you looking at some minor repairs? Major furnace repairs? Or would you be better off replacing your furnace for a new one?
Our professionals at Ehlers Heating & Air Conditioning are here to answer the big question on furnaces: Is it time to repair or replace your furnace?
Furnace Repairs & Replacements in Michigan
So your furnace is on the fritz, huh? Before anything else, check your home thermostat—make absolutely sure it's properly functioning and the settings are all correct. Make sure the breaker your furnace is on hasn't been flipped, your vents are all open, and your air filters are clean. If you've done all these things and are still having issues with your furnace, you may be in for repairs or a replacement.
When Your Furnace Needs Replacing
Many of us cringe at the idea of replacing a furnace—it is generally a pretty big investment, and if your current system is doing the job, why bother? Well, the simple answer is that, if your furnace needs replacing, it isn't doing its job or isn't doing it efficiently. When exactly does a furnace need replacing? Here's the rundown:
Your furnace is too old.
Here's an easy one: is your furnace model more than 15 to 20 years old? If so, odds are good that you'd benefit from replacing it with a new model. After a while, furnaces lose a lot of efficiency, meaning you are wasting money to heat your house with an inefficient system. If your furnace is getting on in years, it isn't a matter of if, but of when you'll end up needing major repairs. That leads into the next item on our list:
It'd be more cost-effective to replace than to repair.
There are many websites designed to calculate whether it is more cost-effective to repair your current furnace or invest in a replacement option. The rule of thumb is that if your equipment is three quarters or more into its life span AND the costs of repairs is going to be more than a third the cost of a replacement, you're better off replacing your furnace.
You need frequent repairs.
If you find yourself calling for repairs several times a year, it might mean that your system can no longer handle the demands of maintaining healthy temperatures. Over time, these constant repairs will end up costing far more than it would take to simply upgrade your furnace to something new and efficient.
It can't maintain an even temperature.
There are a few reasons a furnace system might be struggling to maintain the temperature you've set. However, if your air filters are clean and your heat vents are all open and unobstructed, it might be a problem with your ductwork or furnace. If your furnace is too old or certain parts are failing, you may need to replace it for a new furnace.
The Importance of a Professional Opinion
Whether you're repairing or replacing your furnace, we can't stress enough the importance of a professional opinion when it comes to HVAC issues. One of our trained, certified technicians will be more capable of assessing your system and your individual situation than a simple article or quick web search!
Furnace Replacement & Repair in Livonia, Michigan
For prompt and reliable furnace installation, repair, and replacement in the Livonia area, you can count on Ehlers Heating & Air Conditioning for both electric and gas furnace services. We aim to do more than just install or repair your home's heating system. Our goal is to make you a customer for life! At Ehlers, we:
Contact Ehlers Heating & Air Conditioning online or call us at 248-579-2362 for a furnace repair or replacement.
Customer Care
Program
Lower Utility
Bills
Properly maintained systems use 10%-15% less energy.
Increased System Life
Regular maintenance extends the life of your HVAC system.
Convenience
We call you when it is time to schedule the maintenance on your system.
Peace of Mind
A properly maintained system will help to avoid costly emergency repairs.
What our friends are saying
Starting with our estimate with Eric to our service technicians Dave and Rob. They are ultimate professionals. We had a new Carrier furnace and AC unit installed and we're very pleased with the work. We can tell that they take pride in their work down to the smallest detail. They were on time, courteous, know...
-Horace