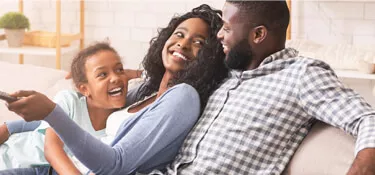 Reviews
We work hard every day to serve our customers with both a high level of HVAC industry expertise and an unparalleled commitment to customer service. We genuinely believe we have a truly happy staff, and this is reflected in our customer reviews.
See what our satisfied customers have to say about working with Ehlers Heating & Air Conditioning.
"The guys were great and very professional. Adapted on the spot when the original ductless system didn't fit the room esthetics. Came up with the perfect solution."
-Ken
"Oscar was on time, professional and efficient. Oscar is an asset to Ehlers. Susan Bajorek-Duryea"
-Susan
"Oscar was a champ! Five stars"
-Peter
"Service man was man was friendly and did a great job. And he stepped me through how to use new humidifier after installation."
-Todd
"Oscar did a fantastic job. He was above and beyond."
-Faiz
Customer Care
Program
Lower Utility
Bills
Properly maintained systems use 10%-15% less energy.
Increased System Life
Regular maintenance extends the life of your HVAC system.
Convenience
We call you when it is time to schedule the maintenance on your system.
Peace of Mind
A properly maintained system will help to avoid costly emergency repairs.
What our friends are saying
Starting with our estimate with Eric to our service technicians Dave and Rob. They are ultimate professionals. We had a new Carrier furnace and AC unit installed and we're very pleased with the work. We can tell that they take pride in their work down to the smallest detail. They were on time, courteous, know...
-Horace