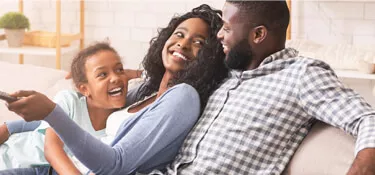 AC Replacement in Canton, MI
Summers in Michigan are infamous for being hot and muggy. Your air conditioner shields your family from these hot and harsh conditions. It is imperative to choose a well-built air conditioner that is sturdy and dependable. If your air conditioner isn't keeping you cool all season long, it's an excellent time to consider upgrading to a newer, more energy-efficient system.
At Ehlers Heating & Air Conditioning, our team knows that you depend on your air conditioner to keep you comfortable. For more than 50 years, our team has helped homeowners in Canton stay cool when the temperature starts to rise. When you hire us for your HVAC needs, you can depend on our team to deliver quality service and reliable workmanship with every task we perform.
Are you searching for superior AC replacement services in Canton? Contact Ehlers Heating & Air Conditioning at (248) 579-2362 or schedule an air conditioning replacement online!
AC Replacement in Canton
Air conditioners are not one-size-fits-all solutions. Each system is different, and each home is unique. At Ehlers Heating & Air Conditioning, our team understands that finding the right fit is crucial for creating a comfortable environment.
Our team calculates many factors when helping our clients determine the best system for their needs. We consider everything from the size and layout of the home to the position of the windows and the number of trees in the yard. Our thorough calculations help us recommend systems with sufficient power to keep our clients cool and comfortable.
Quality is key in everything we do, and we depend on Carrier air conditioner systems for our patrons. Carrier's systems incorporate a wide range of features and the latest technology. The result is a superior product that we proudly recommend to our clients in Michigan.
Are you considering an AC replacement in Canton? Contact Ehlers Heating & Air Conditioning at (248) 579-2362, and we will answer your questions and provide you with a free estimate.
When Do I Need AC Replacement in Canton?
Air conditioners are strong and durable, but they don't last forever. With proper care and maintenance, most will last a little over a decade. As your air conditioner ages, it will require more maintenance and more replacement parts. It is inevitable that, at some point, the cost of repairs will exceed the cost of replacement.
The following are some times when AC replacement is a better, more cost-effective decision:
Efficiency Is Lagging: Older air conditioners can struggle to maintain the comfort you desire. Replacement may be advisable if your unit is short-cycling, hot air is blowing through the registers, or the system is simply unable to deliver the temperature you set on the thermostat.
Repair Frequency Is Increasing: The occasional repair is normal, but needing repairs every year, or several times a year is not. Increased repair frequency is one of the most common signs a replacement is required.
Rising Energy Bills: Rising utility costs are a common sign the system isn't operating efficiently. These elevated bills can easily cost more than the cost of replacement.
Carrier Air Conditioners for Canton
Carrier central air conditioners in Canton add value to your home and quality to your life. Ehlers Heating & Air Conditioning proudly offers a full range of Carrier central air systems. Whether you desire the Comfort Series's economy or the compact size of the Performance Series, we'll help you choose the right system for your needs and budget.
Schedule AC Replacement in Michigan!
Contact Ehlers Heating & Air Conditioning at (248) 579-2362 for more information about our AC replacement services. It's our pleasure to keep you comfortable!