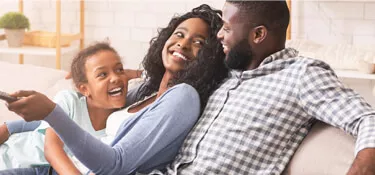 Ehlers Know-How: Just Ask the HVAC Service Experts
Your home's heating and cooling systems are a major investment, and you have the right to expect years of trouble-free performance from the systems you buy. It helps to have the knowledge to choose the right equipment, and to know what to maintain and when once it's installed.
As a key part of our commitment to service excellence, we do our best to share the information that our customers need. We want to help you to choose the right furnace or central air conditioner for you—and to get the most out of it for years to come. Some of the most commonly-asked questions and their answers are included below, but we're always happy to answer any questions you may have. Call us at (248) 579-2362 and we'll be glad to help.
Frequently Asked Heating & Cooling Questions
How can I troubleshoot my own heating or cooling system?
Nobody wants to pay for unnecessary service calls. If your heating or cooling system isn't working, or isn't performing as it should, start by performing a few simple checks yourself – you might just save time and money.
Are all on/off switches in the correct position? Check indoors for heating systems, outdoors for air conditioners.
Are any fuses or circuit breakers blown?
Are your thermostat settings correct? For cooling, ensure that your system switch is in the COOL position; for heating, make sure it is set to HEAT or Auto.
Why is preventative HVAC maintenance important?
Your furnace, air conditioner, and heat pump are precision-engineered, heavy duty systems which undergo long periods of intensive operation. No matter how well built, they can be expected to wear over time – and the lack of regular maintenance can accelerate that process. By changing filters, performing cleanings, and conducting other recommended regular maintenance as required, you extend the life of your systems and increase their efficiency.
What routine HVAC maintenance should I perform?
Every furnace and air conditioner is different, and manufacturer's specifications vary. However, you should expect to regularly inspect and replace your furnace's air filter, clean dust and dirt from your air conditioner's outside unit according to the manufacturer's instructions, and get your systems professionally inspected at least once a year to ensure optimal performance.
How often should I change my air filter?
You should inspect your air filter monthly, and replace it at least every six months. If you have a reusable air filter, clean it according to this schedule, or more often if it is especially dirty.
How often should I change my humidifier filter?
You should replace your humidifier filter at least once a year. Excess build-up of minerals, dirt, and pollutants can cause wear and damage to your humidifier, as well as making it operate less efficiently.
When should I turn my humidifier off and on?
Turn your humidifier on in the fall and turn it off in the spring.
How often should I change my thermostat batteries?
Change your thermostat batteries at least once per year, or more often if you notice any problems with inconsistent operation. Note that low batteries can cause your furnace or air conditioner to operate inconsistently, or not at all.
How do I clean my exterior air conditioning unit?
Clean your air conditioner's outdoor unit as needed, but it is a good rule of thumb to clean it both at the beginning and the end of the operating season. With the unit switched off, use a garden hose to clean the exterior surface. For extremely dirty units or if dirt has collected in the air conditioner coils, contact Ehlers to schedule maintenance.
Why should I have my heating and cooling systems inspected? They seem to be working fine.
Regular inspection is a condition of most manufacturers' warranties. Your system should be cleaned, inspected, and maintained according to the manufacturer's recommendations. If not, needed repairs may not be covered.
Your furnace, air conditioner, and heat pump are some of the most expensive—and the most important—parts of your home. Taking care to address small problems early can prevent bigger, more costly problems later on. Your trained Ehlers technician will inspect your system thoroughly, check for any worn, damaged, or incorrectly operating components, and will make sure that your system is operating at its peak efficiency. This will save on your energy costs, as well as saving wear on the system.
How often should I have my heating and cooling systems inspected?
You should have your heating and cooling systems professionally inspected at least once per year, preferably just before the beginning of the operating season: Fall for furnaces, spring for air conditioners.
What would void my manufacturer's warranty?
There are a number of circumstances that can void a manufacturer's warranty:
Failure to perform inspections, maintenance, and cleaning as required
Use of counterfeit, non-standard, or non-authorized parts or accessories
Installation of any system or component by anyone other than a licensed, certified contractor
Relocation of heating/cooling equipment from its original position in your home
Your manufacturer's warranty provides important protection for you in the event of a breakdown. If you are unsure about any aspect of repair, maintenance, inspection, or installation of your system, contact Ehlers for a consultation.
How can I increase the efficiency and life of my home's heating and cooling systems?
Apart from routine maintenance, there are a few ways to increase your system's operation:
Clean and replace your filters frequently.
Turn on the blower, which provides constant air movement throughout the home, and allows for better filtration.
Install shades, drapes, shutters, or screens on windows that are exposed to extreme sunlight to keep room temperatures at moderate levels.
How do I size a new heating and cooling system?
An oversized furnace or air conditioner changes the temperature too quickly, which can lead to hot and cold spots and humidity issues. On the other hand, an undersized unit has a hard time keeping up on the hottest summer days and coldest winter nights, leaving you feeling uncomfortable.
Rule-of-thumb sizing only takes your home's square footage and climate into account, but this isn't enough information to perform an accurate sizing calculation. At Ehlers, we consider your home's orientation, insulation levels, air infiltration rates, heat gain and loss, window layout, basement and attic conditions, and occupancy in addition to square footage and climate. With this attention to detail, we ensure your heating and cooling system is sized correctly to meet your comfort and efficiency needs.
What type of fuel should I use to heat and cool my home?
Your primary options include natural gas, oil, and electricity. We'll help you select the best solution for your needs and budget.
Gas furnaces are the most popular fuel for home heating in the United States. If you have the infrastructure in place, natural gas is delivered to your home through pipes. This fuel is cleaner, more convenient, and often more cost effective than oil.
Still, oil is a viable option if you don't have natural gas lines hooked up. Oil produces heat faster than gas, has no carbon monoxide risks, and keeps your home comfortable all winter.
Electricity is the most versatile option. A heat pump, ductless mini-split, or geothermal system allows you to heat and cool your home with a single piece of equipment. These options also open the door to solar-powered home heating and cooling to help you do your part for the environment.
How can I improve the indoor air quality in my home?
Since you probably spend a majority of your time indoors, the air quality here is a major factor in determining your overall health. To help you and your family breathe easier, make an effort to improve IAQ.
Inspect your air filter monthly and replace it at least every six months.
Install a whole-house humidifier to increase relative humidity during the dry winter months.
Install an air purifier to trap airborne contaminants.
Install a heat recovery ventilator for fresh air without high energy bills.
Run the exhaust fans in the bathroom and kitchen when you shower and cook to vent moist air outside.
Clean your air conditioner's drip pan throughout the summer to prevent mold growth.
Reduce your use of chemicals, artificial fragrances, and aerosol products indoors.
Change the batteries in your smoke and carbon monoxide detectors once a year.
Vacuum weekly with a vacuum cleaner that features a HEPA filter.
Look for low- or no-VOC paint for home renovation projects.
Never idle your car in the garage, even with the door wide open.
Why does indoor humidity matter?
Too much humidity can make you feel cold and clammy. Condensation forms on cold surfaces, mold begins to grow, and allergens thrive. Too little humidity is just as bad, resulting in sore throats, dry sinuses, and itchy skin. Static electricity gives you painful shocks throughout the day, and the dry conditions cause wood cabinets and floors to crack.
The ideal indoor relative humidity level is about 30 to 40 percent. Running a dehumidifier alongside your air conditioner helps bring the humidity down in the summer, while a humidifier operating in tandem with your furnace raises the humidity in the winter. A humidistat built into a whole-house unit allows you to precisely control the humidity level to meet your needs.
Contact the HVAC Experts in Livonia, MI
For prompt and reliable HVAC services in the Livonia area, you can rely on Ehlers Heating & Air Conditioning. We aim to do more than just install or repair the HVAC equipment in your home. Our goal is to make you a customer for life!
Ehlers Heating & Air Conditioning offers:
If you have additional questions about the HVAC services we offer, contact us online or call us today at (248) 579-2362.
Customer Care
Program
Lower Utility
Bills
Properly maintained systems use 10%-15% less energy.
Increased System Life
Regular maintenance extends the life of your HVAC system.
Convenience
We call you when it is time to schedule the maintenance on your system.
Peace of Mind
A properly maintained system will help to avoid costly emergency repairs.
What our friends are saying
Starting with our estimate with Eric to our service technicians Dave and Rob. They are ultimate professionals. We had a new Carrier furnace and AC unit installed and we're very pleased with the work. We can tell that they take pride in their work down to the smallest detail. They were on time, courteous, know...
-Horace