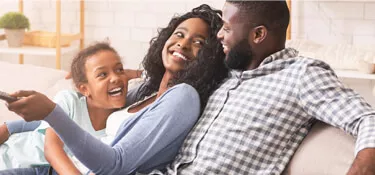 back to blog
7 Furnace Safety Tips for Livonia Homeowners
It's gotten pretty cold this year, as many of us could personally attest to! It's winters like these that make us grateful to have furnaces keeping our houses (and toes!) toasty and warm. Here at Ehlers Heating & Air Conditioning, we know the value of a good heating system. We also know that your furnace can be dangerous if not handled properly. That's why we're dedicating a bit of time to talking about some important safety tips every furnace owner should be aware of.
7 Tips for Safe Furnace Operation
Furnaces aren't toys, but tools to be handled properly and maintained by professionals. That's why safety tips for furnaces are so important: you get to keep your home comfortable, and both your home and your family safe during the worst of the cold winter months! Without further ado, here's our list of seven furnace safety tips:
Replace your air filter once a month – Not only is changing your furnace filter important for home comfort, but it can be important for your safety as well. Dirty air filters are clogged with dust, and that dust circulates throughout your house. Clogged filters can lead to furnace performance issues, safety hazards, and can even cause your furnace to fail!
Test your smoke and carbon monoxide detectors – If you don't have a working carbon monoxide detector, get one ASAP! Carbon monoxide poisoning is no joke, and a carbon monoxide leak is one of the most dangerous risks a malfunctioning furnace can present. Make sure you regularly check the batteries in your home's detectors, and test them to confirm they are in working condition.
Keep flammable products clear of your furnace – Needless to say, appliances designed to produce heat, and products that easily catch fire, don't mix well. If you use your furnace room for other purposes —say, storage or laundry—make absolutely sure you are keeping clothing and flammable materials a safe distance from your furnace.
Give your furnace room to breathe – In fact, while you're at it, you might want to give your furnace some space in general. Because a furnace needs air to work, you don't want it sucking up the oxygen in your home. Make sure there is nothing blocking the flow of air to your furnace; keep your home's heat vents open, and you may find your furnace working more efficiently all-around.
Establish some furnace safety guidelines – This especially goes for you out there with families; whether you sit everyone down to talk it over or post a note on your fridge, set down some rules for furnace safety. Include the things we talked about here! Don't let your children play near the furnace, and make sure everyone in the household knows what to do in case of an emergency. For example, confirm that everyone knows where your furnace gas shutoff valve is located, in case of a gas leak.
Schedule your annual maintenance – The best way to keep your furnace safe is to keep it maintained. Never skip out on your HVAC annual maintenance, because, oftentimes, a certified technician will be able to spot and handle potential problems before they have a chance to do any harm! Maintenance helps prevent breakdowns and keeps your furnace in top, working condition.
Contact a professional if you think there's a problem – If you are concerned about your furnace or think there may be a problem, don't go rooting around in there yourself! Contact the professionals at Ehlers, and let us give you a certified, professional opinion.
Furnace Services in Livonia, Michigan
For prompt and reliable furnace installation, repair, and replacement in the Livonia area, you can count on Ehlers Heating & Air Conditioning for both electric and gas furnace services. We aim to do more than just install or repair your home's heating system. Our goal is to make you a customer for life! At Ehlers, we:
Contact Ehlers Heating & Air Conditioning online or call us at (248) 579-2362 for furnace services in the Livonia area.
Customer Care
Program
Lower Utility
Bills
Properly maintained systems use 10%-15% less energy.
Increased System Life
Regular maintenance extends the life of your HVAC system.
Convenience
We call you when it is time to schedule the maintenance on your system.
Peace of Mind
A properly maintained system will help to avoid costly emergency repairs.
What our friends are saying
Starting with our estimate with Eric to our service technicians Dave and Rob. They are ultimate professionals. We had a new Carrier furnace and AC unit installed and we're very pleased with the work. We can tell that they take pride in their work down to the smallest detail. They were on time, courteous, know...
-Horace