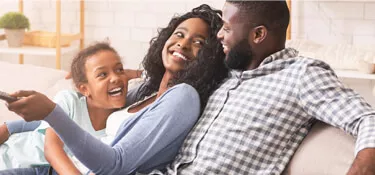 back to blog
Three DIY Furnace Repair Tips
The holidays are right around the corner, and if you're like most people that means you're probably looking for a way to get into the holiday spirit without drowning yourself in a pile of debt in the process. So what should you do if your furnace begins giving you trouble the same time your holiday bills are due? Instead of calling a professional furnace repair technician, we have a few quick tricks you can try to get your furnace back in tip top shape.
Keep in mind—some repairs are far too difficult for someone to complete on their own. If that's the case for your furnace problems, give the heating professionals at Ehlers Heating & Air Conditioning a call at (248) 579-2362. We're more than happy to diagnose your furnace problems and repair them as quickly as possible so your family can get back to enjoying your holiday season.
Signs You Need a Furnace Repair
If you've noticed you're furnace isn't operating at maximum efficiency, it might be time for a furnace repair. Keep an eye out for the following problems:
Furnace refuses to start up – This issue may be caused by blocked gas or propane flow, a broken pilot light, or a tripped circuit breaker.
Furnace isn't keeping your home as warm as it should – Check the thermostat first. If nothing is wrong there, the issue may be a clogged filter that needs to be changed, unbalanced airflow through your home, or leaky ductwork
Furnace is making unusual noises – If you've noticed a loud racket when the furnace turns on, you might be experiencing a dirty condenser, a defective inducer motor, or delayed ignition. In some cases, loud startup noise can indicate that your furnace has a cracked heat exchanger.
Troubleshoot Your Michigan Home's Furnace
Ready to get your hands dirty? Here are some ways to troubleshoot your furnace problems—hopefully resulting in an operating furnace for the rest of the winter (and many winters to come):
Relight the pilot light – If your pilot light goes out, gas will not feed into the burner, even though all other systems in the furnace are functioning properly. This is a relatively easy fix—turn the gas valve off and wait a few minutes. Then, switch the valve to the pilot setting. Hold lighted match to pilot opening while you push reset button on pilot control panel. Keep this button depressed until pilot flame burns brightly, then set valve to on position.
Clean the pilot light – If the pilot light won't light or refuses to stay lit, there's a good chance it is clogged with dirt that needs to be cleaned. Turn off the gas valve, turning the valve so that it's at a right angle to the pipe. Wait for a few minutes to ensure the gas fumes dissipate. Use a small wire brush to clean around the gas release hole and spray away any debris or dust with a compressed air can.
Replace the thermocouple – The thermocouple is a safety device that shuts off the gas if the pilot light goes out or the electric igniter fails. If relighting and cleaning the pilot light didn't work, your thermocouple could be faulty. Replacing the thermocouple is relatively easy. Disconnect the thermocouple by removing the copper lead, unscrewing the gas line connection nut and the bracket nut holding the thermocouple tube in place. Remove the existing thermocouple and slide the replacement into the bracket hole with the steel tube facing up and copper tube facing down. Then, connect the copper lead to the gas line and tighten all connections.
Call Us for Furnace Repair in Livonia, MI
If you're still experiencing trouble with your home's furnace, it's time to call for professional help. When you need furnace repair in your Livonia home, you can count on Ehlers Heating & Air Conditioning to provide top quality service. When you choose Ehlers, we promise that:
Your tech will ask you the right questions to make sure that we provide what you want and need
Each employee is thoroughly trained to see your job through from start to finish
Every unit we sell and install will perform up to your expectations
We will provide prompt, professional, and complete service to keep your systems operating at peak efficiency
Call Ehlers Heating & Air Conditioning now at (248) 579-2362 for furnace repair in Livonia. We provide free estimates. For more information, contact us online.
Customer Care
Program
Lower Utility
Bills
Properly maintained systems use 10%-15% less energy.
Increased System Life
Regular maintenance extends the life of your HVAC system.
Convenience
We call you when it is time to schedule the maintenance on your system.
Peace of Mind
A properly maintained system will help to avoid costly emergency repairs.
What our friends are saying
Starting with our estimate with Eric to our service technicians Dave and Rob. They are ultimate professionals. We had a new Carrier furnace and AC unit installed and we're very pleased with the work. We can tell that they take pride in their work down to the smallest detail. They were on time, courteous, know...
-Horace