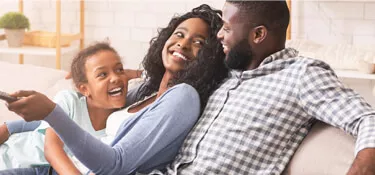 back to blog
What to Do at the End of Cooling Season
It's sad to see summer go, but the time has come to wrap up another cooling season and prepare for winter in Michigan. Here are the steps you should take to retire your air conditioner and get your furnace ready for cold temperatures.
Wrap Up the Summer Season
Start with some AC maintenance to prepare the unit for hibernation. Here's what to do:
Turn off the power: Find the circuit breaker that supplies electricity to the air conditioner and flip the switch. This ensures the unit doesn't draw any energy in the coming winter months.
Clean the outdoor unit: Wait for a warm fall day to hose down the AC. This removes dirt, dust, fallen leaves, grass clippings, spider webs, and bird droppings so the unit retires for winter as clean as possible.
Insulate exposed pipes: If any exterior pipes between the air conditioner and your house are exposed, install foam insulation around them to guard against freezing temperatures. Wrap duct tape around the foam to hold it in place.
Retire the AC unit properly: Don't wrap the outdoor unit with a plastic or vinyl cover. These materials aren't breathable, so condensation could form beneath the cover and cause your AC to rust or grow mold. Breathable materials like canvas keep rain and snow out, and allow air drying when the weather clears.
Prepare for Winter in Michigan
With your AC all tucked away, it's time for your furnace to take over. Here are the steps you should follow to prepare for another winter season:
Change the air filter: If you've used the same air filter all summer long, it's time for a fresh start. Replace or clean the filter according to the manufacturer's directions. Then, check the filter every month this winter. Change it when it appears dirty or every three months, whichever comes first.
Set the thermostat correctly: Switch the setting from "cool" to "heat" and adjust the temperature to 68 degrees. Remember to dress for the season to stay warm. If you don't already have a programmable thermostat, install one. Program temperature setbacks while you're away and sleeping for savings of 5 to 15 percent on your heating bills.
Clean and adjust the air registers: Vacuum return and supply grilles with the brush attachment of your vacuum cleaner. As you do, make sure no registers are blocked by rugs, furniture, or drapes. You may hope to save energy by shutting vents in unused rooms, but this can throw off the pressure. To maintain system balance, close no more than one out of every five registers.
Schedule furnace maintenance: Fall is the perfect time to have a professional inspect, clean, test, and lubricate your heating equipment. Professional furnace maintenance helps lower your heating bills, extend your furnace's lifespan, reduce breakdowns, and improve home comfort.
Sign up for Ehlers Preferred Customer Care Program: When you become a preferred customer, you maximize your furnace maintenance benefits with priority service, repair discounts, annual carbon monoxide detector testing, and more! The end of the cooling season is the ideal time to sign up so you can enjoy peace of mind all winter long.
Wrap Up the Cooling Season with Help from Ehlers
Our team can help you retire your air conditioner at the end of the cooling season and perform furnace maintenance for a strong start to the heating season. To schedule services, please call Ehlers today at (248) 579-2362 or contact us online.
Customer Care
Program
Lower Utility
Bills
Properly maintained systems use 10%-15% less energy.
Increased System Life
Regular maintenance extends the life of your HVAC system.
Convenience
We call you when it is time to schedule the maintenance on your system.
Peace of Mind
A properly maintained system will help to avoid costly emergency repairs.
What our friends are saying
Starting with our estimate with Eric to our service technicians Dave and Rob. They are ultimate professionals. We had a new Carrier furnace and AC unit installed and we're very pleased with the work. We can tell that they take pride in their work down to the smallest detail. They were on time, courteous, know...
-Horace