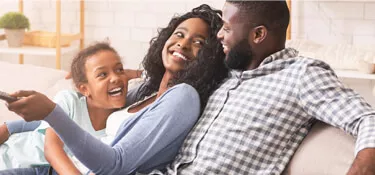 back to blog
The Importance of a Spring Cooling Tune-Up in Michigan
If you've spent even a few minutes on an HVAC company's website, you've likely seen tons of articles, posts blogs, and articles about the importance of regular air conditioner maintenance. Which is true, and we're glad people point it out. But we notice a common thread in a lot of them. The information offered is poorly developed, and it doesn't relate very well.
At Ehlers Heating & Air Conditioning, we want to ensure you get the comfort you deserve. This means not only offering unparalleled service, but useful and effective information as well. An informed consumer is a good consumer, and one that understands the why just as much as the how.
For air conditioner inspections and maintenance in Livonia, call Ehlers Heating & Air Conditioning at (248) 579-2362. Want to learn more? Contact us online.
Why Is a Spring Tune-Up Important?
Think about our physical bodies for a moment. We clean ourselves, feed ourselves, and try to maintain acceptable activity levels. Why? Even if you ran marathon last year, if you took six months of the year off from running, you wouldn't expect your body to be able to jump back on the road and clock 26.2 miles without a warm up (and probably visit to your doctor). Because a sedentary and unhealthy lifestyle leads to poor physical condition, shorter lifespans, and a lack of energy. Your cooling system might be a machine, but machines operate in a way that is much the same. Poor care and a lack of proper attention makes your HVAC system perform poorly, reduces its efficiency and will shorten its lifespan.
A professionally handled maintenance gives your cooling system all it needs to work in its best possible form, saving you a lot of stress, time and money in the future.
The Benefits of Professional Maintenance
Maintenance will get you a lot more than you might think. Benefits include:
Reduced frequency and severity of repairs. It's an outright fact that the majority of repairs our experts handle could be completely avoided by regular maintenance. Most repair involves buildup, clogging, component wear and bad connections that maintenance would catch long before it has become an issue. This means maintenance will almost certainly save you money.
Increased efficiency. The efficiency of your system begins to deteriorate after the first few years of being installed. Nothing will stop time from catching up with your system eventually, but you can keep your system running at its maximum potential with regular maintenance. That equals out to more cooling power, at less cost.
Extended lifespans. A system that is not maintained will, on average, last nearly half as long as one that is. Maintenance will protect your investment, providing you with the comfort you deserve for years to come.
Better cooling. In the Michigan area, our summers (and often springs) can be pretty demanding on a cooling system. If your system is well maintained, you can expect higher cooling output and much improved comfort levels throughout the season.
Why Spring Maintenance Specifically?
Generally speaking, we would recommend a complete, professionally administered tune-up for your HVAC system twice a year. These are best done for your cooling system in the spring and your heating in the fall. Why? Because these are the best times to ensure your system is in perfect condition for the coming months. It's better to locate and handle small issues before they morph into much larger concerns at a time when you need comfort the most. With regular maintenance, you can be sure that you're ready to handle all that the year sends your way weather-wise.
The best way of ensuring your system gets the care it needs is by enrolling in a tune-up and maintenance or customer care program, which most professional HVAC specialists will offer.
When you need an AC tune-up at your Livonia home, count on Ehlers Heating & Air Conditioning. When you choose Ehlers, we promise that:
Your tech will ask you the right questions to make sure that we provide what you want and need
We will offer Carrier products, the quality leader in home heating and cooling
Each employee is thoroughly trained to see your job through from start to finish
Every unit we sell and install will perform up to your expectations
We will provide prompt, professional, and complete service to keep your systems operating at peak efficiency
Call Ehlers Heating & Air Conditioning now at (248) 579-2362 for air conditioning maintenance in Livonia. For more information, contact us online.
Customer Care
Program
Lower Utility
Bills
Properly maintained systems use 10%-15% less energy.
Increased System Life
Regular maintenance extends the life of your HVAC system.
Convenience
We call you when it is time to schedule the maintenance on your system.
Peace of Mind
A properly maintained system will help to avoid costly emergency repairs.
What our friends are saying
Starting with our estimate with Eric to our service technicians Dave and Rob. They are ultimate professionals. We had a new Carrier furnace and AC unit installed and we're very pleased with the work. We can tell that they take pride in their work down to the smallest detail. They were on time, courteous, know...
-Horace