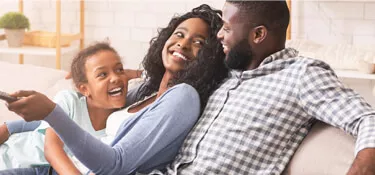 back to blog
Which Heating System Is the Best Choice?
With several different home heating system options, it can be difficult to fully understand the differences between them all — let alone know which is best for your situation.
Ehlers Heating & Air Conditioning has served the Livonia, Michigan, area since 1961, so we have lots of insight from our decades of experience. We perform heating services on all standard HVAC systems.
How To Choose the Best Heating System
Have you been wondering which heating system you need? Or are you not sure how to pick out the best heating system? Before we break down the differences between the systems, it's important to know that there isn't necessarily a "best" heating system. Important factors like your house, budget, and climate help determine which is best for your needs.
These are important factors to consider as you read about the different types of heating systems. And, since we're based in Michigan, we'll be writing specifically about the climate of our service area.
Do you need help choosing the best heating system for your home in the Livonia area? Contact us today to get advice or an estimate from our HVAC contractors.
What Are the Most Energy-Efficient Heating Systems for Homes?
We install a variety of energy-efficient heating systems, including:
Mini-split heat pumps: Mini-split heat pumps don't create heat but rather collect and move it with refrigerant. These systems use inverter technology that adjusts heating and cooling capacity precisely, so there's no overheating or over-cooling.
Standard-split heat pumps: Standard-split heat pumps gather and move heat from one place to another. With these systems, only a small amount of power is needed to circulate the refrigerant that carries the heat.
Gas furnaces: With gas furnaces, variable-capacity gas valves, secondary heat exchangers, and variable-speed blowers combine to produce efficient heating.
Gas-fired boilers: Gas-fired boilers use a secondary heat exchanger to take better advantage of the heat created.
Gas Furnaces
Furnaces are perhaps the most common home heating system in the U.S. They function by blowing heated air through a duct system. Typically, furnaces are referred to as "forced-air" heating systems. They can run on different types of fuel, with gas, oil, and electricity being the most common.
Today's furnaces are more efficient than ever, and their operating cost largely depends on fuel and electricity prices. If you're installing a furnace, it's recommended to get a furnace with an AFUE rating of at least 80. The more efficient the system, the more money you'll save in the long run (but the upfront cost will be higher).
Key benefits of furnaces:
They're widely available.
Furnaces are increasingly more energy-efficient.
The duct system can also be used with an air conditioning system.
They can be retrofitted to clean the air in your home.
If your home doesn't have ductwork, a furnace most likely won't be ideal. If you have a natural gas furnace, a leak could be dangerous. This risk can easily be minimized and monitored with consistent maintenance and carbon monoxide detectors, but it's worth noting.
Contact us today if you're interested in installing a furnace in your Livonia home.
Boilers
It's common for boilers and furnaces to be confused with one another, but they're very different systems. Boilers heat water (the water doesn't actually boil, though) using natural gas, electricity, or propane.
As opposed to furnaces using forced air through ductwork, most boilers move heat into your home through a radiant heating system like radiators, baseboard heaters, or aluminum panels in your floors, walls, or ceilings.
Key benefits of boilers:
They produce non-allergenic heat since ductwork isn't used.
They're very energy-efficient.
They can be controlled room-to-room and take up less space than duct systems.
While their efficiency is comparable to a furnace's, installation is typically more expensive. If you don't have ductwork, a boiler installation may be a natural choice for you.
Contact us today to schedule a boiler installation or ask any questions.
Energy-Efficient Heat Pumps
Heat pumps absorb heat from outside (usually from the air or ground) and then transfer the heat inside. This process can also be reversed to cool a home.
Heat pumps are becoming increasingly popular due to their efficiency; they don't create heat, they simply transfer it from one place to another.
Due to their efficiency, the cost of heat pump installation can be more expensive, but that's usually more than made up for in energy savings over time.
Key benefits of heat pumps:
They're highly energy-efficient.
The system doubles as a cooling system (no need for a separate AC).
It's a ductless option. That's right, ductless or mini-split heat pumps don't require ductwork. This can be ideal for heating individual rooms (like additions), but it's also a viable option for heating your entire home.
However, some heat pumps can be strained in extreme temperatures or can become inefficient when the temperature around the equipment is below 32 degrees.
If you're looking for efficiency above all, a heat pump may be a good choice for you.
Contact us if you're interested in installing a heat pump in the Livonia, MI, area.
Final Tips for Choosing the Best Heating System
Whatever heating system you install, it's essential that it's sized correctly for your house. Too large, and you'll be paying more for equipment and installation than you should. Plus, it will use too much energy for the amount of heat you want.
If the system is too small, your house won't be heated adequately, and the system will have to constantly run to try to heat the whole home, which will increase heating bills.
No matter what heating system you install, it's key to keep up with the maintenance required for your specific system to maximize its efficiency and life span.
Contact Ehlers Heating & Air Conditioning for Heating System Installation in MI
With decades of experience, our team can help you choose the best type of heating system for your home. We ensure proper system sizing and installation so your home will be comfortable during Michigan's cold winters.
Call (248) 579-2362 if you need a furnace, boiler, or heat pump in the Livonia area and you're not sure how to select the best system for your situation.
Customer Care
Program
Lower Utility
Bills
Properly maintained systems use 10%-15% less energy.
Increased System Life
Regular maintenance extends the life of your HVAC system.
Convenience
We call you when it is time to schedule the maintenance on your system.
Peace of Mind
A properly maintained system will help to avoid costly emergency repairs.
What our friends are saying
Starting with our estimate with Eric to our service technicians Dave and Rob. They are ultimate professionals. We had a new Carrier furnace and AC unit installed and we're very pleased with the work. We can tell that they take pride in their work down to the smallest detail. They were on time, courteous, know...
-Horace