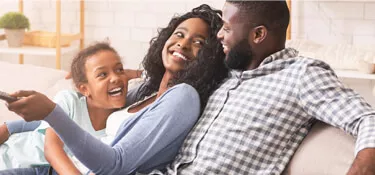 Emergency Furnace Repair in Westland, Michigan
Providing 24-Hour Furnace Repair to Homeowners in the Westland Area
Not every heating issue can be called an emergency. But when a problem arises with your Westland furnace that robs you of your comfort, you need access to top-class services that can restore your furnace as quickly as possible. At Ehlers Heating & Air Conditioning, our experts are always available for emergency repair services!
For over a half a century, Michigan homeowners have counted on our NATE-certified team to provide fast, effective repair solutions. And we're proud to be the team you trust! When you need repair, no matter the time or day, our family will be there for you. We perform both emergency gas furnace repair and emergency electric furnace repair.
Need emergency repair services for your furnace system in Westland? Contact Ehlers right away, and our expert emergency service team can be there to help! You can reach us for emergency service online, or on the phone at (248) 579-2362.
Emergency Furnace Repair Services in Westland, MI
When you contact our team for emergency repair services, we'll have a fully-equipped and expertly trained professional on the way to assist as fast as possible. Your comfort is of the utmost importance to us, so we take emergency calls very seriously. We perform emergency repairs on both gas furnaces and electric furnaces.
Our experts will use proven diagnostics systems and cutting-edge equipment to diagnose your furnace problems. This way, we can provide fast, informed repairs that guarantee the job gets done fast, done right, and done perfectly every time. We guarantee it!
Signs You Need Emergency Furnace Repair in Westland
Not all problems are created equally, and not necessarily every furnace complication requires an emergency call. So how do you know when it's an emergency? Our team can help you decide!
Generally, all of these situations warrant an emergency response:
You experience a complete system breakdown. This goes without saying really, but if your furnace stops producing heat, or breaks down altogether, it's time to call in our Westland emergency service team!
Your furnace is blowing cool or cold air. There's plenty of cold to be had outside, and there's nothing more frustrating than a furnace that's trying to be an air conditioner! If you're getting very little air flow or the air coming from your furnace is cold, give us a call.
There are odd sounds coming from your furnace. Strange sounds are most commonly associated with loose or damaged parts, which can pose a huge risk to your furnace. Those components can either totally break, necessitating a replacement, or they can do further harm to the whole furnace, which can put you in a situation where you might need to seek replacing your Westland furnace completely!
You notice repeat or recurring problems. Did you call in for a repair service that didn't get the job done right? Your comfort is critical to our team, so if you need repair services that get you back in the comfort zone, you can trust our team.
You smell gas coming from your gas furnace system. A smell akin to rotting eggs or sulfur is a very dangerous issue. If you smell gas, shut off your Westland home's gas altogether, and contact our experts immediately.
Beyond the issues above, you can count on our team for emergency services any time your comfort is compromised by a misbehaving heating system. We repair it all, no matter the make, brand, or model of furnace you have in your Westland, Michigan home!
Call Ehlers for 24-Hour Furnace Repair in the Westland Area
When you need emergency furnace repair in your Westland home, count on Ehlers Heating & Air Conditioning. When you choose Ehlers, we promise that:
Your tech will ask you the right questions to make sure that we provide what you want and need
We will offer Carrier products, the quality leader in home heating and cooling
Each employee is thoroughly trained to see your job through from start to finish
Every unit we sell and install will perform up to your expectations
We will provide prompt, professional, and complete service to keep your systems operating at peak efficiency
Call Ehlers Heating & Air Conditioning now at (248) 579-2362 for 24-hour furnace repair in Westland, MI. We provide free estimates! For more information, contact us online.