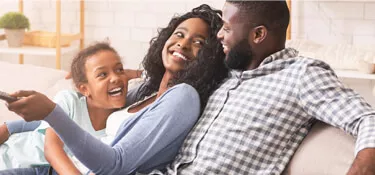 back to blog
Is My Carbon Monoxide Detector Working? How To Test Your CO Detector
Your home's carbon monoxide detector has the potential to save your life and the lives of your loved ones and pets. Yet merely installing a carbon monoxide detector won't suffice.
It's critical that you test the alarm to ensure it's functional.
Why Is Carbon Monoxide Dangerous?
Carbon monoxide is especially dangerous because it can't be seen, tasted, touched, or heard. Your home's indoor air could be poisoned by carbon monoxide, and you might not find out until it's too late. This silent killer is a gas that can only be detected with a functional carbon monoxide alarm.
The Centers for Disease Control and Prevention reports that carbon monoxide poisoning sends around 15,000 people to emergency rooms every year. However, many people poisoned by carbon monoxide don't notice the symptoms until it's too late.
Symptoms of carbon monoxide poisoning include many of those associated with other illnesses, including:
Headaches
Dizziness
Shortness of breath
Nausea
Fatigue
Confusion
Vomiting
Unconsciousness
Are your carbon monoxide detectors installed properly in your home? Contact us today to schedule a service with one of our indoor air quality experts.
Common Types of Carbon Monoxide Detectors
Carbon monoxide detectors aren't all the same. There are four main types you could have in your home, including:
Metal oxide: This detector monitors CO levels with a wired circuit.
Biometric: These systems use color-changing liquids and gels to detect the presence of CO.
Electrochemical: These use electrical currents to track CO levels. This detector has the best accuracy and longest life span.
Optochemical sensor: Detects carbon monoxide with a color-changing pad but can't measure the level of gas in the home.
If you're wondering whether your carbon monoxide detector still works, knowing the type of detector you have is important. Each has a limited and unique life span, with the metal oxide units lasting three years and the biometric units lasting 10.
The Importance of a Carbon Monoxide Detector
Installing a carbon monoxide detector is critical. Yet simply installing one near your home's living room isn't enough to protect you from carbon monoxide poisoning. A carbon monoxide detector should be installed on each floor of the home.
A detector should also be positioned by each bedroom. Install detectors at least 15 feet away from all potential sources of carbon monoxide. This way, the odds of a false alarm are greatly reduced.
Common sources of carbon monoxide include gas ovens, furnaces, boilers, and fireplaces.
How Do I Know My Carbon Monoxide Detector Is Working?
It's crucial that you test your carbon monoxide detector's functionality monthly. There's a chance the detector won't chirp at you if the batteries are low. Be proactive by replacing the batteries every six months.
Ideally, you'll replace your carbon monoxide detector's batteries as part of your spring and fall routine when you change the time on your home's clocks.
Always clean dust and debris off your detectors. If you pull your detector out of the outlet, be sure to push it back in as deep as possible when returning it to the outlet.
Another component of the detector's functionality is its volume. Test the detector's sound to make sure it can be heard from each bedroom. The sound should be loud enough to wake each family member from a deep sleep.
How Do I Test My CO Detector?
If you're wondering how you can check that your carbon monoxide detector works, the answer is simple: testing. You should test your CO detector monthly to ensure your family's safety.
The test button is the best way to test it because it will tell if the alarm is still sounding. However, this doesn't test whether the device is accurately detecting CO.
If you're uncomfortable with the testing process, contact Ehlers Heating & Air Conditioning. Our Livonia HVAC technicians can test it for you, giving you peace of mind that your family remains safe.
Contact Ehlers Heating & Air Conditioning for Indoor Air Quality in Livonia, MI
Better indoor air means better health, and Ehlers Heating & Air Conditioning has Carrier humidifiers, ventilators, filtration systems, carbon monoxide alarms, and ultraviolet cleaners to optimize your home's air quality.
Best of all, you'll always be treated with the honesty and respect you deserve. That's our promise. It's how we do business and how we earn your trust. Learn more about why you should choose Ehlers Heating & Air Conditioning.
Contact us to schedule service for indoor air quality and HVAC solutions, including carbon monoxide detectors, in Livonia, MI.
Frequently Asked Questions 
Common questions we receive about carbon monoxide detectors include:
How many carbon monoxide detectors do I need?
Your local and state laws and the size of your house determine the number of carbon monoxide detectors you need. To ensure your safety and preserve your indoor air quality, one is recommended on every level of your home, by each bedroom, and near the garage entrance.
Where should I install a carbon monoxide detector?
You should have a carbon monoxide detector on each level of your home, including the basement. Have one close to each bedroom and one within 10 feet of the garage door. Check your local and state laws to ensure you follow their guidelines.
Carbon monoxide detectors should be mounted a few feet below the ceiling or lower. If you're unsure of the appropriate installation location, contact Ehlers Heating & Air Conditioning to ensure proper placement.
What does a carbon monoxide detector sound like?
Carbon monoxide detectors often have a loud, high-pitch alarm, similar to a fire alarm.
Customer Care
Program
Lower Utility
Bills
Properly maintained systems use 10%-15% less energy.
Increased System Life
Regular maintenance extends the life of your HVAC system.
Convenience
We call you when it is time to schedule the maintenance on your system.
Peace of Mind
A properly maintained system will help to avoid costly emergency repairs.
What our friends are saying
Starting with our estimate with Eric to our service technicians Dave and Rob. They are ultimate professionals. We had a new Carrier furnace and AC unit installed and we're very pleased with the work. We can tell that they take pride in their work down to the smallest detail. They were on time, courteous, know...
-Horace