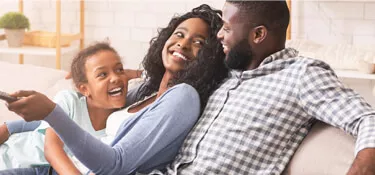 back to blog
HVAC Tips for the Holidays
The holiday season has officially arrived, which means that homeowners all over Michigan will be traveling, hosting holiday parties, and spending their time cooking, cleaning, and spending quality time with loved ones. Although the holidays are a time of celebration, they are also a time of chaos. With so many tasks on your to-do list, it can be easy to forget about your home's heating and cooling system. Don't put a damper on your holidays by neglecting your HVAC system this winter!
Ehlers Heating & Air Conditioning are experts when it comes to HVAC comfort solutions. Whether you need a new heating system installed or repaired this holiday season—our skilled technicians can handle any problematic HVAC situation. Call Ehlers at (248) 579-2362 today!
3 Ways to Improve Your Home This Holiday
When entertaining guests this holiday, you want your Michigan residence to be as comfortable as possible, which is why the HVAC experts at Ehlers have put together helpful tips to help improve your home.
Lower the Thermostat
Holiday parties are a great way to spend time with family and friends that you don't see frequently throughout the year. And nothing brings people together like food. When cooking for a holiday gathering, your oven is likely to be in constant use—which will actually help heat your home! You can reduce the temperature of your heating system by a few degrees, which will lessen the amount of energy being used, resulting in cost savings!
Dust Your Home
Many people don't realize that dusting can improve the efficiency of your heating and cooling system. The more you dust, the less dust particles will travel through your home's ductwork and spread throughout your home—which will improve your indoor air quality! To dust, simply use a dry rag and wipe down the surfaces of your home on a regular basis.
Schedule an HVAC Inspection
A furnace, heat pump, or boiler maintenance visit can't hurt! If you haven't already scheduled an inspection, we recommend doing so before it gets too cold and the chaos of the holidays is upon us. Heating system maintenance can catch minor issues before they become major problems and give you peace of mind when you're entertaining or traveling.
HVAC Services in the Livonia, MI Area
For prompt and reliable HVAC installation, repair, and replacement in the Livonia area, you can count on Ehlers Heating & Air Conditioning for boiler services and electric or gas furnace services. We aim to do more than just install or repair your home's heating system. Our goal is to make you a customer for life! Whether you need HVAC tips or service throughout Michigan, Ehlers is the company you can depend on!
Contact Ehlers Heating & Air Conditioning online or call us at (248) 579-2362 for more HVAC tips to improve the quality of your home this holiday!
Customer Care
Program
Lower Utility
Bills
Properly maintained systems use 10%-15% less energy.
Increased System Life
Regular maintenance extends the life of your HVAC system.
Convenience
We call you when it is time to schedule the maintenance on your system.
Peace of Mind
A properly maintained system will help to avoid costly emergency repairs.
What our friends are saying
Starting with our estimate with Eric to our service technicians Dave and Rob. They are ultimate professionals. We had a new Carrier furnace and AC unit installed and we're very pleased with the work. We can tell that they take pride in their work down to the smallest detail. They were on time, courteous, know...
-Horace