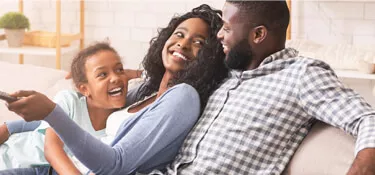 back to blog
HVAC Tips for Michigan Holidays
As the holiday season approaches in Michigan, homeowners are seeking ways to keep their energy bills in check while ensuring their HVAC system is in optimal condition. With the chilly winter weather outside, it's crucial to prepare your HVAC system for the festivities and ensure a comfortable, cozy home for your loved ones. Discover these essential tips to make your holiday season even more enjoyable and energy-efficient.
Preparing Your HVAC System for the Holidays
Before you start hanging up your holiday lights and welcoming guests, it's essential to prepare your HVAC system to handle the extra load. Here are six tips to keep your heating and cooling system running smoothly during this festive time of year.
1. Replace Your Filter
One of the easiest and most effective ways to ensure your HVAC system is operating efficiently is by regularly replacing the air filter. A clean filter improves system performance, reduces strain on your air conditioner, and helps lower energy bills. During the holiday season, when you have more guests and potentially increased allergens in the air, replacing the filter becomes even more critical for maintaining indoor air quality.
2. Schedule a Professional Inspection
Before the holiday rush, schedule a professional HVAC inspection or tune-up. Professional technicians can identify and address any issues early on, preventing unexpected breakdowns and costly repairs during the festivities. Regular maintenance also ensures your system operates at its best, providing consistent comfort throughout the season.
3. Adjust the Thermostat
Save money on energy bills by making minor adjustments to your thermostat settings. Lowering the temperature a few degrees when you have a full house can help offset the warmth generated by guests and cooking. Consider upgrading to a smart thermostat for even greater control and energy savings. Smart thermostats allow you to manage your HVAC system remotely and adapt to your family's schedule.
4. Consider Upgrading to an Energy-Efficient System
Thinking long-term? Consider upgrading to an energy-efficient HVAC system. Modern systems are designed to be more environmentally friendly and cost-effective. While the initial investment may seem significant, the long-term savings on energy bills and reduced maintenance costs make it a worthwhile consideration for the holidays and beyond.
5. Utilize Fans
Make the most of your ceiling fans during the holidays. Reverse the direction of your fans to clockwise to help distribute warm air more evenly throughout your home. This simple trick can make your living spaces feel cozier without increasing the thermostat setting.
6. Seal Drafts and Insulate
Drafts can be a significant source of heat loss during the winter. Ensure your home is properly sealed and insulated. Check doors and windows for gaps and add weatherstripping or caulk where needed. This will help keep the cold air out and the warm air in, reducing the workload on your HVAC system.
Schedule HVAC Maintenance with Ehlers Heating & Air Conditioning
Ehlers Heating & Air Conditioning is your trusted partner for all your HVAC needs this holiday season. With our commitment to customer satisfaction, we offer free estimates on replacements, flexible financing options, and access to our Preferred Customer Care Program. Ensure your home stays warm and inviting throughout the holidays with our professional HVAC services.
As the holiday season approaches, remember that a well-maintained and energy-efficient HVAC system can enhance your comfort and save you money. Implement these tips and schedule your HVAC maintenance with Ehlers Heating & Air Conditioning to enjoy a worry-free holiday season.
Call (248) 579-2362 now to schedule HVAC service with our expert team.
Customer Care
Program
Lower Utility
Bills
Properly maintained systems use 10%-15% less energy.
Increased System Life
Regular maintenance extends the life of your HVAC system.
Convenience
We call you when it is time to schedule the maintenance on your system.
Peace of Mind
A properly maintained system will help to avoid costly emergency repairs.
What our friends are saying
Starting with our estimate with Eric to our service technicians Dave and Rob. They are ultimate professionals. We had a new Carrier furnace and AC unit installed and we're very pleased with the work. We can tell that they take pride in their work down to the smallest detail. They were on time, courteous, know...
-Horace