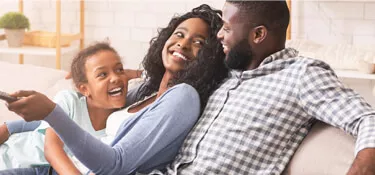 back to blog
How To Protect Your AC Unit From Fallen Leaves
When summer ends, autumn brings a timeless change to the trees as their leaves start to fall. As beautiful as they are, if not careful, they can cause problems for your air conditioner. This is especially true if you live in a rural area like Livonia, MI.
Protecting your AC from falling leaves and other debris is critical to keep your AC unit in top condition. Leaves and debris are incredibly destructive to outdoor AC units. The good news is that you can take precautions to avoid AC repairs or AC replacement.
---
---
How Do Leaves Affect Your AC Unit?
The first thing to understand is what happens when leaves enter your outdoor AC unit. Inside your AC unit is a compressor responsible for circulating refrigerant and releasing cool air. The compressor is a major component that can get damaged if leaves and other debris enter your system.
If the airflow in your compressor gets blocked, your AC will work harder and increase your electric bill. Trapped leaves and debris hold moisture that can cause rust and mold to critical components. This also leads to acidic gases that destroy the copper tubing inside your AC unit.
How To Prepare Your Air Conditioner for Winter
Before the winter sets in is a good time to practice preventative maintenance for your AC unit. You can take several steps to ensure your outdoor AC system is protected from leaves and debris.
Inspect for Debris
You should first inspect the area around your unit. This involves scanning the ground and walls or structures within the immediate vicinity.
Next, you'll need to inspect the interior of your AC unit. This is the most vital part of maintaining the system. Most AC units have a removable side panel, but we recommend referring to your owner's manual or calling a technician for help.
Clean the AC Unit
To clean the outside area of the AC unit, remove all leaves and debris within at least three feet. Check nearby areas for anything that might create more falling leaves or debris. Remove or relocate these things if possible.
You can spray the unit with a hose to wash away the debris. Don't use high water pressure, or you might damage the AC fins.
Remove any foreign objects from the interior of the AC unit, and be careful not to damage the unit with excessive force. If anything is stuck, call for professional help right away.
Use an Air Conditioner Cover
Covering the air conditioner for the winter will prevent rain, snow, fallen leaves, and other winter hazards from damaging the unit. However, it's important to choose the right material.
Don't use plastic or vinyl, since they aren't breathable. These materials allow moisture buildup and lead to rust or mold. The best option is to use a breathable material such as canvas to keep your AC shielded and protected without risking rust or mold.
Use a Leaf Guard Cover Year-Round
If you notice plenty of leaves and debris entering your AC unit, you should install a high-quality leaf guard cover. This mesh barrier will help keep out leaves and debris without sacrificing airflow all year.
A leaf guard will make inspecting and cleaning your unit easier, especially in the winter. It's a worthwhile investment.
Routine Maintenance
Scheduling professional preventative maintenance before winter will ensure your AC system is ready for the next summer. AC maintenance will extend the life of your system, reduce energy bills, and prevent future costly repairs.
Contact Ehlers Heating & Air Conditioning for HVAC Services in Livonia, MI
Ehlers Heating & Air Conditioning has served families since 1961. We offer our Ehlers Preferred Customer Care Program to give you peace of mind that your system will always work when needed. Anytime you need heating or cooling installation, maintenance, or repairs, you can be confident our NATE-certified technicians will get the job done right.
Our family-owned business makes sure our clients are always satisfied. We have one of the largest and most loyal customer bases and are committed to providing exceptional service. We're here for you 24/7 for emergency AC repairs.
Contact our team today for your heating and cooling needs at (248) 579-2362.
Customer Care
Program
Lower Utility
Bills
Properly maintained systems use 10%-15% less energy.
Increased System Life
Regular maintenance extends the life of your HVAC system.
Convenience
We call you when it is time to schedule the maintenance on your system.
Peace of Mind
A properly maintained system will help to avoid costly emergency repairs.
What our friends are saying
Starting with our estimate with Eric to our service technicians Dave and Rob. They are ultimate professionals. We had a new Carrier furnace and AC unit installed and we're very pleased with the work. We can tell that they take pride in their work down to the smallest detail. They were on time, courteous, know...
-Horace